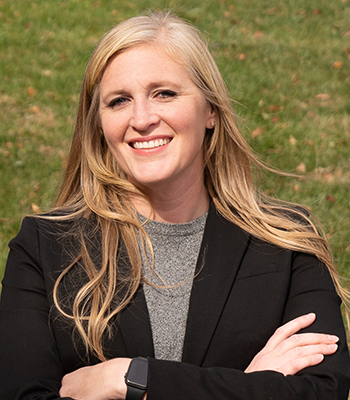 Growing up in Davenport, Iowa along the Mississippi River, Burlington was a natural fit for starting my career. I attended the University of Iowa, graduating with a double major in History and Political Science, and then moved to Des Moines, Iowa and graduated from Drake University Law School. While attending Drake, I had the opportunity to work in the Iowa Senate, at the Iowa Attorney General's office, practice criminal and civil law through the law school legal clinic and serve as Editor-in-Chief for the Drake Journal of Agricultural Law.
I moved to Burlington in 2010 when I joined the firm of Swanson, Engler, Gordon, Benne, & Clark LLLP. Having wonderful mentors and experienced staff helped build a foundation for my client-focused service and work ethic. In January 2016, I opened Kozlowski Law Group.
Burlington has afforded me numerous ways to be involved in civic and professional organizations. I am a member of the Iowa State Bar, Illinois State Bar, and Des Moines County Bar. I am a past Board Member of Burlington Civic Music, Burlington Steamboat Days, and Alcohol Drug and Dependency Services of Southeast Iowa. I am a Board Member for Grayhound Volleyball Club and a committee member for Burlington Riverfront Entertainment. Our office is an active Chamber Member and I have served on the current Partnering for Our Future Campaign.
When not at work, I enjoy staying active and spending time with family and friends.
MY AREAS OF PRACTICE INCLUDE:
Family Law
Personal Injury
Workers Comp
Civil Litigation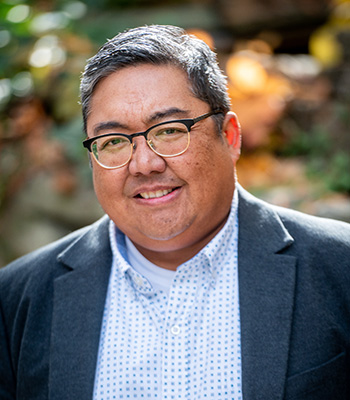 Having grown up in Fort Madison, I graduated from Marquette University in Milwaukee, Wisconsin, with a major in History. After realizing that I was not going to open a history store any time soon, I decided to attend law school at California Western Law School in San Diego. During my time in San Diego (which was amazing by the way), I was an intern for the law firm of Dawson & Ozanne, specializing in the area of civil litigation. I also worked as a law clerk with the Equal Employment Opportunity Commission.
In 2005 I moved back to Southeast Iowa and have been helping my clients identify and solve their real-world problems ever since.
I have been honored to be a part of a lot of professional organizations. I am a former member of the Iowa State Bar Association's Board of Governors as the representative for Judicial District 8B. I was appointed by the president of the ISBA to sit on the Rural Practice Committee, a committee established to focus in on challenges of practicing in a rural community. I have served on ISBA's Ad Hoc Committee for Fair and Impartial Courts. Also, I was asked by Iowa Supreme Court Justice David Wiggins to sit on a committee charged with revamping the State's ethical rules relating to Lawyer Advertising. Currently, I sit on the Iowa Supreme Court's Access to Justice Commission.
It is important to be an active member of your local community. I am a Past President of the Fort Madison Area Chamber of Commerce and have served on the Holy Trinity Catholic School's God's Portion Day Committee. Currently, I sit on the Board of Directors for the Southeast Soccer Academy (SESA), the Fort Madison Area Arts Association and the Elliott Test Kitchen.
In my spare time, I enjoy playing music (guitar), spending time with my family and coaching youth sports (baseball, basketball and soccer).
MY AREAS OF PRACTICE INCLUDE:
Family Law
Business Law
Real Estate
Estate Planning – Will & Trusts
Probate